Custom Post Types
Want to do more than just Post and make Pages? Then with the additional post types built into Sugar, you can now create Portfolio with Video compatible, Contact with maps and location and a complete overview of About which included Teams and Skills will never been easier. All can be done very simple by just fill out the metabox provided and left them blank if you don't need them. The theme makes setting up a totally customized website look quick and simple.
Portfolio Post Type
Portfolio Posttype comes with Grid and List option and use Isotope to sort the images whether you want to have all the images to appear or just part of it according to each category.
Headline manager
This Headline manager will allow you to use either image or video as the background of the header. You can also add title and subtitle to this header area and choose which color you'd like to use for the text. there is a color provider tools which enable you to choose with unlimited colors.
This is the example for the Title and Sub title area.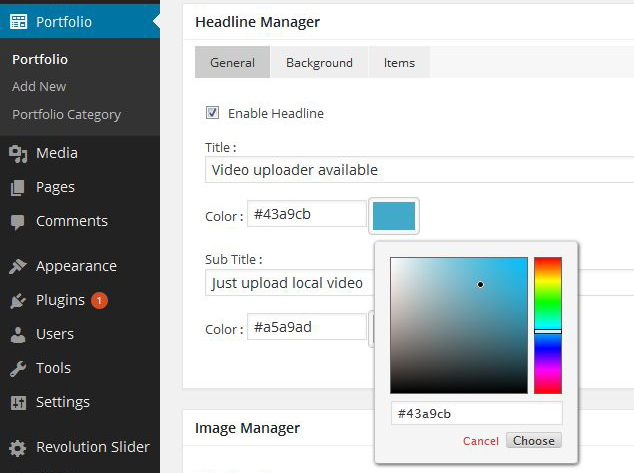 This is the example to upload image or video as the header background.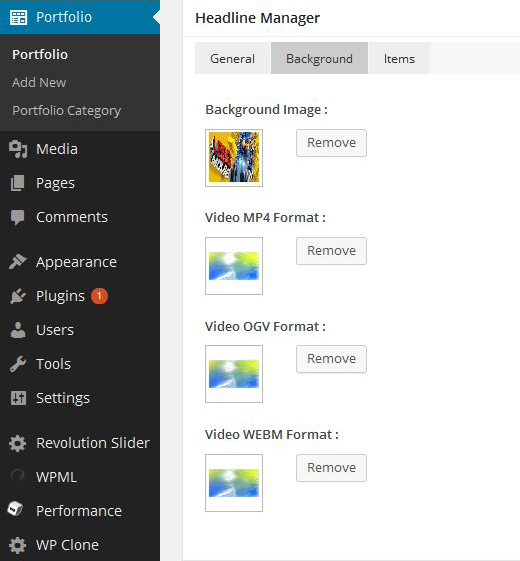 Image manager
The image manager metabox will handle the gallery image and thumbnail image uploading easily.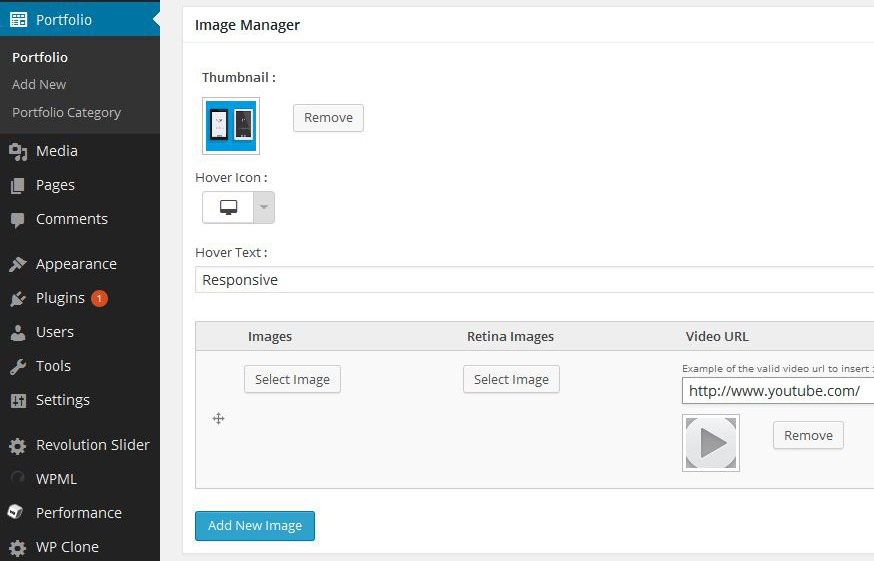 Project detail information
You can easily add information about the portfolio project using this metabox.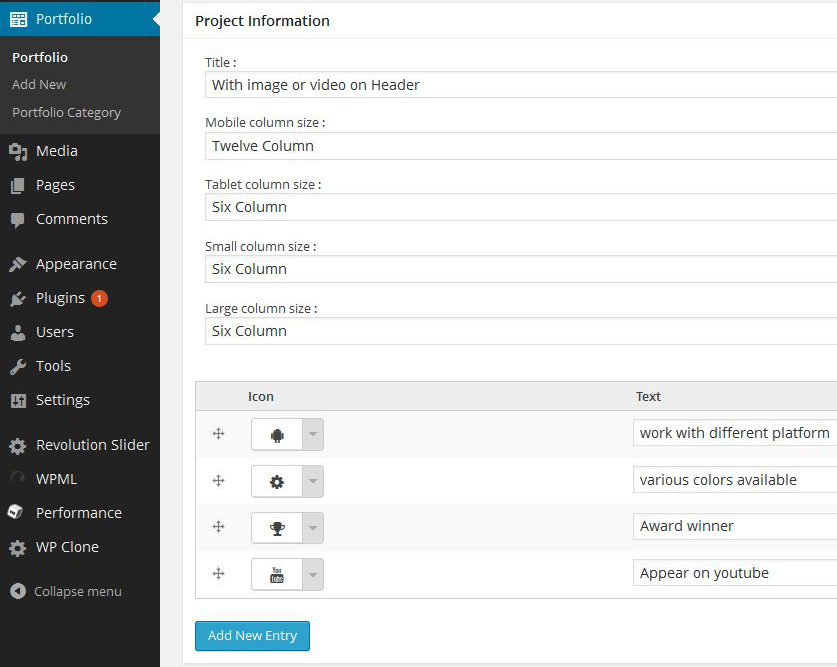 Hover Animation
There are 8 animations and 8 colors to choose from to be use as the hover effect of your portfolio thumbnail. This will bring a special effect and different experience in showcasing a portfolio.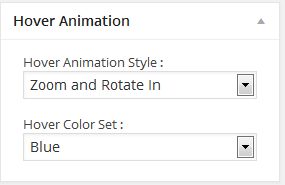 Fotorama Gallery option
This Gallery option is the function to be use to adjust the size of your gallery or portfolio. Just fill out the size (in pixel) of the space of your portfolio, image or video area also can be adjusted using this option.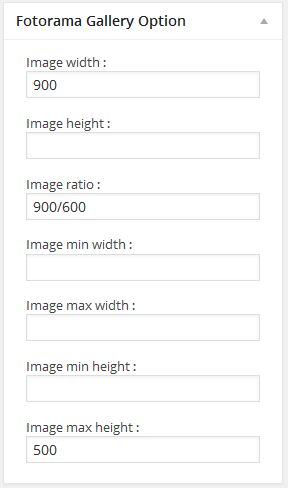 <
Click here for more information about Portfolio post type.
About Post Type
This is the main post form for the post type About, The settings in this form will be used only for a single post. Additional settings for this post type is available on About Panel. About post type also includes Team, Skills, Services, and Clients.
Teams Manager
It's easy to add team and upload team member photo, their information like full name, job position, and their Social contact information.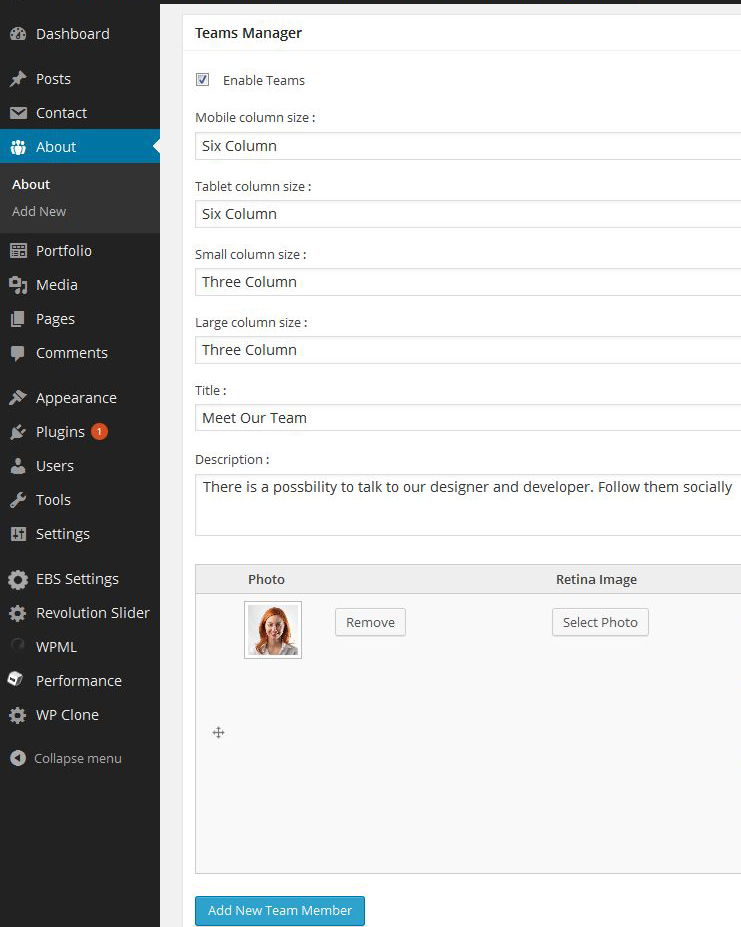 Skills Manager
It is also easy to add Skills by just put what skill you had and number of percentage to scale for each skill.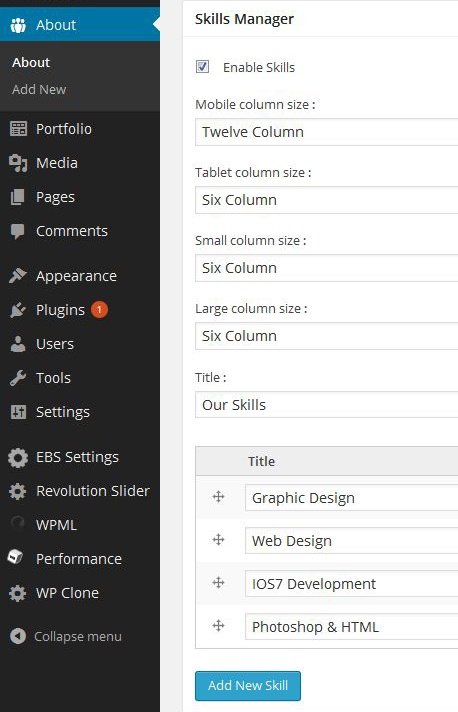 Services Manager
There is also Services manager to mention your service and some brief description about the service.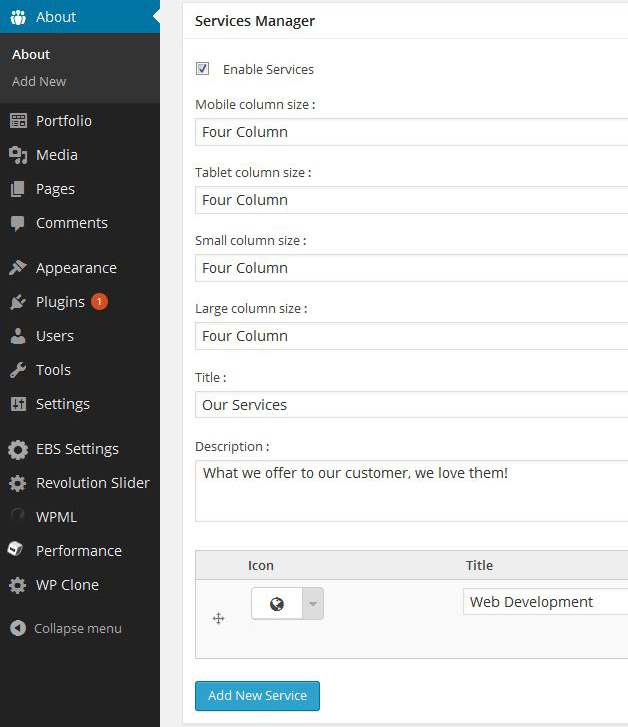 Clients Manager
Another feature was Clients manager where you can add logo and url link of your client's.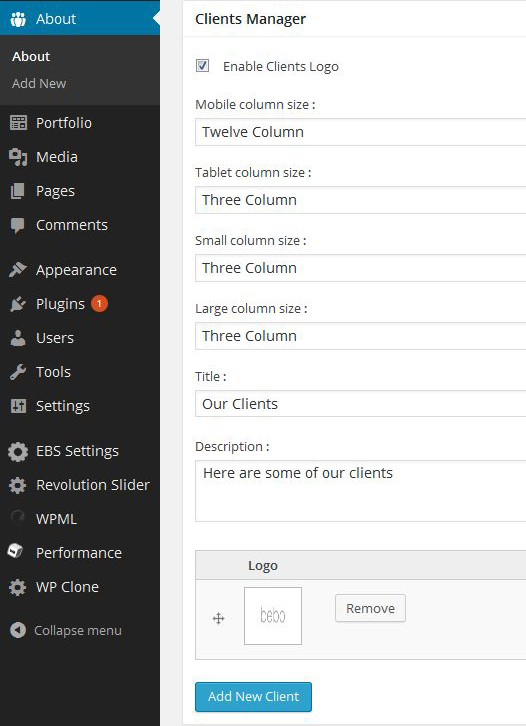 Click here for more information.
Contact Post Type
This is where you can set up your contact details for the contact us page.
Contact Form Manager
This element is to set the contact form at the contact page. You can adjust the title, recipients email address and the text of the "Send" button which you can set with your own word.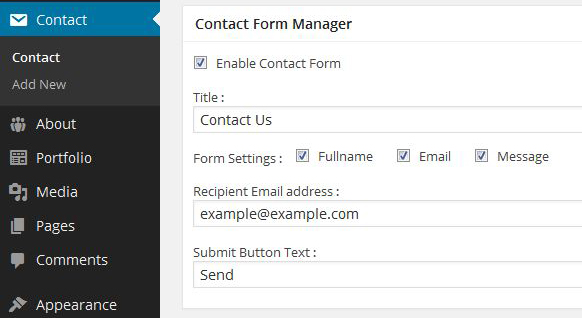 Maps Manager
This element is to configure the Google Maps, here you can also set the setting of the street view, scale and map type.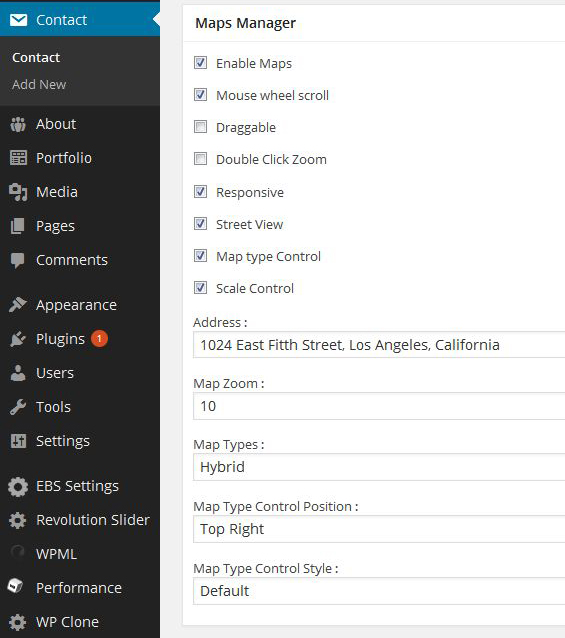 Location Manager
Here you can add easily your contact details for Address location, Email and a short brief information like working or opening hours.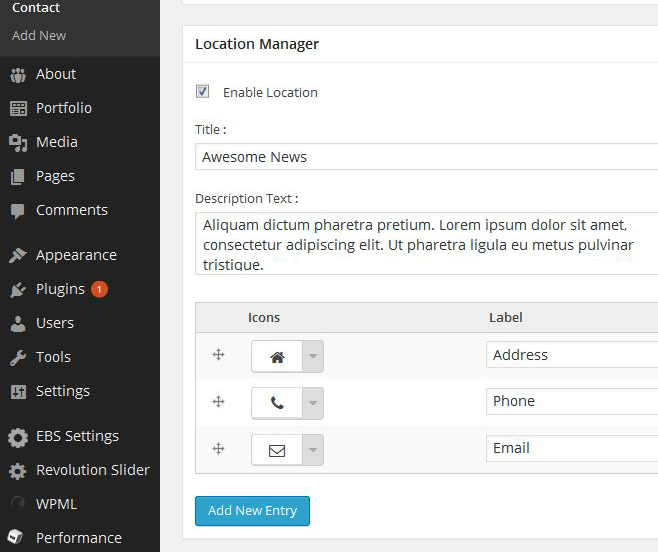 Click here for more information.
Additional settings for these post types are available on Admin Panel inside Theme options.